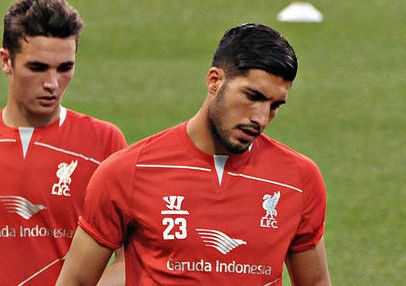 Emre Can has a 'big future' at Liverpool says Rodgers [divider]
Liverpool manager Brendan Rodgers believes Emre Can has a big future at the club.
"He played centre-half in one of the games I took in last year when I went to see him. He played there in a 4-2-3-1," Rodgers was quoted as saying on the official Liverpool website.
"He's got a big future here, Emre. It's just been curtailed a little bit from the summer when he was trying to gain his fitness and he was injured – he had an ankle issue that made him miss training and he was in and out."
Can had been dropped for the last five Premier League games going into the match against Burnley.
The 20-year-old had not started for the Reds since a strong performance against Chelsea a month ago.
The last time Can had played Premier League football was in the 3-1 loss against Crystal Palace. The 20-year-old came on as a substitute on 74 minutes.
Can will be hoping to receive more regular playing time following Liverpool's latest 1-0 win over Burnley.