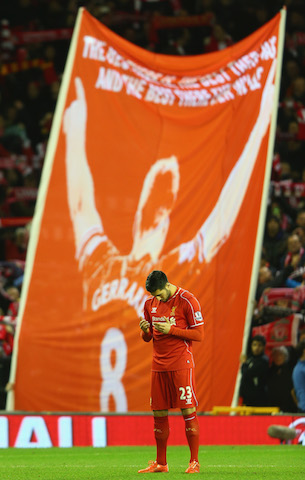 Liverpool star Emre Can has come under a lot of praise and a little criticism since joining from Bayer Leverkusen in the summer of 2014.
The most hotly debated topic regarding Can has always been his strongest position. Former manager Brendan Rodgers made the controversial decision to play Can has a defender in his back-three and back-four as well in a full-back position.
Can however, has always maintained that he is most comfortable in central midfield and that is exactly where recently appointed manager Jurgen Klopp has played him since replacing Rodgers.
Former Liverpool striker and football pundit Stan Collymore revealed that he believes Klopp is right to keep Can in midfield and that he has the potential to become world class in his favourite position.
Collymore said speaking on TalkSport: "I think that Emre Can, as I've mentioned before, if he plays as a midfielder, he can go on to become a world class midfielder."
Can has played as a defensive midfielder, central midfielder and centre-back already this season but since the appointment of Klopp he has been cemented in midfield.
The 21-year-old of Turkish origin missed the 2-0 defeat against Newcastle United in the Premier League over the weekend.
See More
Three reasons why Emre Can should start in Liverpool's midfield
Emre Can plays as if he is 18 sometimes says Liverpool boss Jurgen Klopp