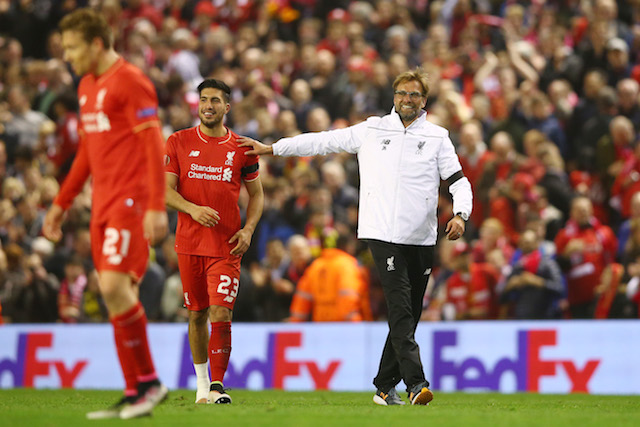 Liverpool star Emre Can has revealed that he only receives hugs from head coach Jurgen Klopp if he puts on a good performance.
Can was asked why he is often the first player to get a hug from the head coach after games to which he responded that it depends on the match and how he played.
"It depends on the game! If I play good then he does and if I play bad then I don't get a hug, maybe! No, I always get a hug. Of course, when we win and when I make a good game, when he gives me a hug he says funny things. It's always different things," Can told the official Liverpool website.
The 22-year-old has been in Klopp's good books this season having established himself as a key player in the midfield ever since the German manager replaced Brendan Rodgers mid-way through the first half of the season.
Can also has the luxury of being able to the speak the same language of Klopp – although both do also speak English and Can also is fluent in Turkish.
Liverpool take on West Brom in their final Premier League game tomorrow before facing Sevilla in the Europa League final.
See More
Emre Can gutted he missed Watford game says Liverpool boss
Liverpool star Emre Can reveals details of his Turkish root