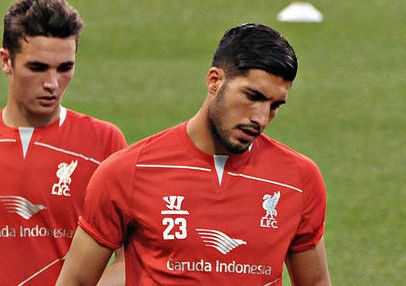 Liverpool's Emre Can has spoken about his first months in English football.
The 20-year-old midfielder talked about his love for the Premier league and settling into life at Liverpool with the clubs official website.
"I have always liked English football and believed I would be suited to it," Can said.
"I think it is the best league in the world to watch, possibly the strongest league, too.
"The conversation I had with Brendan Rodgers helped sway me, I could see he thought highly of me, but to be honest as soon as Liverpool showed interest it was a no-brainer.
"What I like about English football is that it is very quick, very physical.
"You hardly have time to breathe. That suits my game, and I haven't been disappointed. The one thing I learned very quickly is that you have to be physically 100% ready to play in England."
"The goal [Against Chelsea] gave me a confidence boost, especially after struggling a little bit at the start of the season.
"I was never quite 100% fit for the first couple of months, and as I say, in England that can be crucial."
Can moved to Liverpool on a £9.75m deal from Bayer Leverkusen this summer but missed much of the early part of the season with injury.
The 20-year-old has scored once in eight appearances in all competitions for the Reds.