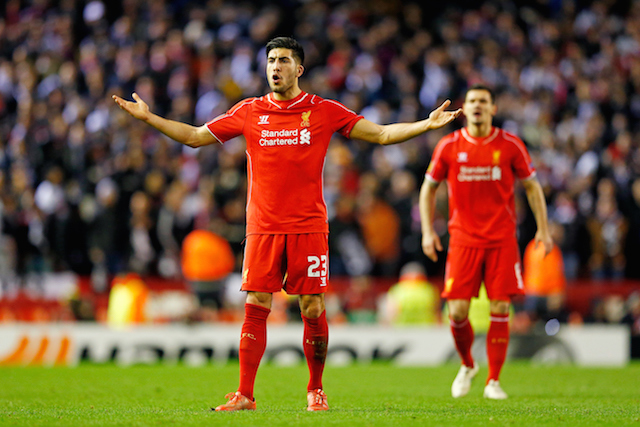 Liverpool legend Jamie Carragher revealed that he does not believe Emre Can is suited for a holding midfield role.
Can is expected to feature as a midfielder this season but Carragher feels he would be best suited to roaming forward from the centre of the field.
"I don't think Emre Can is ideally suited yet to the holding midfield role," he told the Liverpool Way podcast this week.
"Watching him over the summer for Germany under-21s he's someone who likes to go forward, powering through midfield.
"If Liverpool play the same way they did at Stoke then you wonder where he fits in."
Can joined Liverpool from Bayer Leverkusen last summer as a central midfielder but played most of the season as a defender in a back-three and as a right-back.
The 21-year-old came on in place of Adam Lallana in midfield during the second half in Liverpool's 1-0 victory over Stoke City last weekend.
Can is expected to start against Bournemouth in the Reds first game at Anfield this season on the weekend.
The young midfielder made a total of 27 appearances for the Premier League outfit last season and also featured in the FA Cup and Europa League.