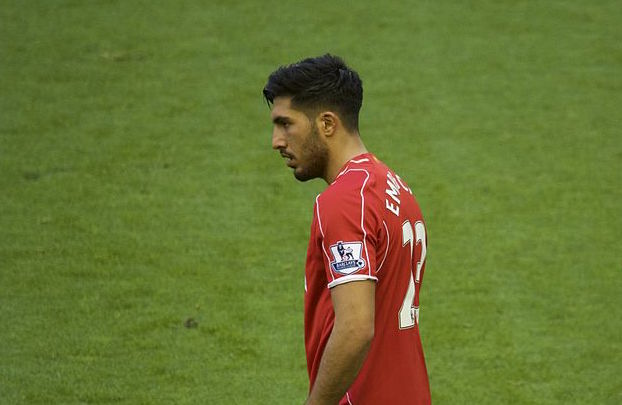 Emre Can proved himself against Man City says Gary Neville [divider]
Football pundit Gary Neville revealed that Liverpool midfielder really Emre Can proved himself as a defender against Manchester City.
"We thought Aguero would sort him out when he [Can] appeared against Manchester City but he didn't do it," Neville said speaking on Monday Night Football on Sky Sports.
See More:
Liverpool News
Emre Can celebrates his first Liverpool birthday with YNWA message
Turkish footballers abroad
Liverpool beat Manchester City 2-1 at Anfield in the Premier League with Can starting in defence.
Can did sign for Liverpool as a midfielder from Bayer Leverkusen in the summer but has been played as a defender for much of the season.
Neville revealed that he thought Rodgers took a gamble playing Can in the back-three but that it has paid off.
"When he [Can] came in they [Liverpool] were struggling badly, they were defending all over the place, it was like one last throw of the dice," he added.
"It was desperation putting him there, that is how it felt at the time."
Liverpool have kept eight clean sheets with Can starting in the back-three in the Premier League.
The Reds have only conceded six games in their last 11 games with Can starting in defence.