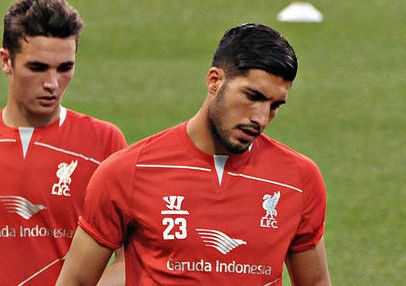 Emre Can has talked about the differences between playing in the Bundesliga and the Premier League.
The Germany U20 international revealed he has had to adapt to the physical nature of the game in England.
"In Germany, it's pass, pass, pass. That makes it easier for the top team because they are usually better at passing," Can said to Liverpoolfc.com.
"In England the test is different every week. I have realised you need to win the physical challenges before you win the technical challenges.
"When a top team plays the bottom team in Germany, the top team usually wins by a good score. But here everything is fought for.
"If your levels drop in the Premier League, even against the bottom team, you will get punished. But we know if we perform to our maximum we can achieve good results.
"In terms of fitness, I feel close to where I want to be now. I want to help the team improve its results."
Can moved to Liverpool on a £9.75m deal from Bayer Leverkusen this summer but missed much of the early part of the season with injury.
The 20-year-old has scored once in seven appearances in all competitions for the Reds.
Do you think Can will be a success for Liverpool? Share your comments below