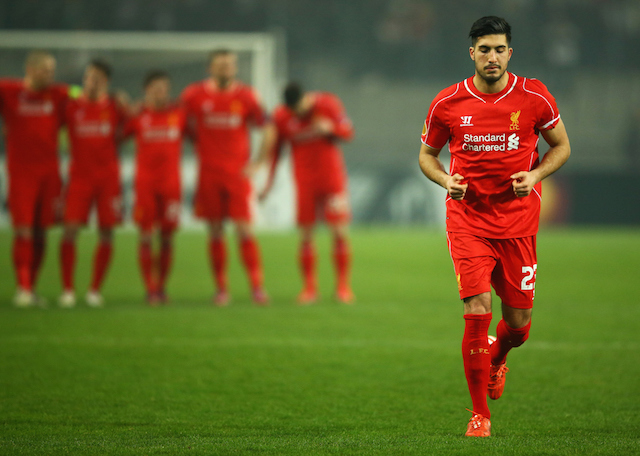 Emre Can has revealed that he is willing to play in any position for Liverpool including upfront if required by head coach Jurgen Klopp.
Can underlined that he is flexible in terms of the roles he can play and that he is willing to do anything for the team.
"I can play as a centre-back, right-back, left-back I would even play upfront if needed," Can was quoted as saying by Turkish sports media agency Sporx.
Can also stated that he is disappointed with his latest injury but that he hopes to recover in time to make the Germany national team for the European Championships this summer.
"I just hope I am fit enough the make the team I will do everything in my power to make it even if I just sit on the bench I want to be there," he added.
The 22-year-old sustained an ankle injury in the Reds 4-3 victory over German giants Borussia Dortmund in the Europa League quarter-final second-leg clash last Thursday.
The Liverpool star is expected to miss the next four weeks with injury.
Can is expected to be one of three Germany international players of Turkish origin in the squad ahead of the Euro's. Arsenal star Mesut Ozil and Ilkay Gundogan being the other two.