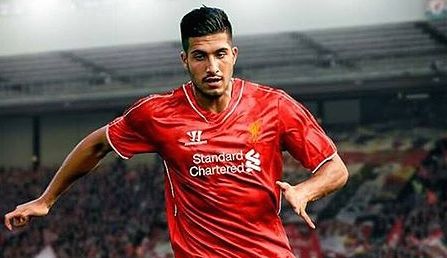 Emre Can was taking off at half time during Liverpool's disappointing 6-1 defeat at the hands of Stoke City.
The Reds were 5-0 down after 45 minutes with goals coming from Diouf, Walters, Charlie Adam and N'Zonzi.
Steven Gerrard scored a consolation goal for Liverpool in the 70th minute however, Stoke had the last say following Peter Crouch's goal in the 86th.
Can received a rating of 4.20 for his performance against Stoke City. The former Bayer Leverkusen man made no tackles, no interceptions and no clearances.
Kolo Toure came on in place of Emre Can at the start of the second half.
The defeat leaves Liverpool on 6th place with 62 points in 38 games. The Red's have qualified for the Europa League next season.
Emre Can scored one goal in 26 appearances in  the Premier League this season.
The 21-year-old has played predominantly as a defender in Liverpool boss Brendan Rodgers's back three this season despite signing as a central midfielder.