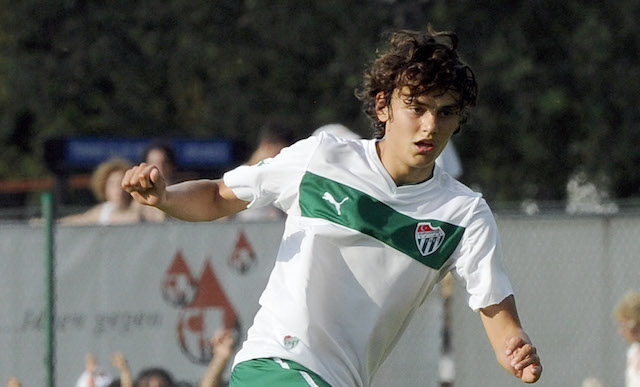 Manchester City's young striker Enes Ünal has talked about his first days as a City player since joining at the beginning of the month.
The former Bursaspor striker expressed his joy at joining the Citizens and admitted he was nervous when he arrived.
"I'm really happy to be here. The first few days I was nervous but then I got used to it," Ünal told Manchester City's official website.
"Now there are no worries for me apart from being tired, but everything is going very well."
When asked why he joined City, the 18-year-old said that he held talks with his elders and decided it was the best next step in his career.
"I'd been thinking about this for a while, it was something in the back of my mind. We sat down with my elders, people i trust and whose decisions and ideas I value.
"We decided that this was the best for me. Now I'm here and that's why I'm happy."
Ünal has become the first Turkish player to join the Citizens and the youngest player from the Süper Lig to make a move to the Premier League.