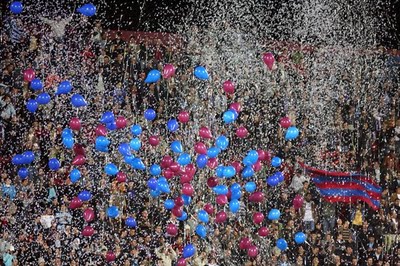 Erkan Zengin: I am ready to give my all to Trabzonspor
[divider]
Trabzonspor's new signing Erkan Zengin has spoken to the media for the first time since signing a two and a half year deal with the Black Sea Storm.
The Swedish international midfielder completed his €2.5 million move from Eskisehirspor to Trabzonspor today at a contract signing ceremony. The 29-year-old also took the opportunity to confirm his commitment to Trabzonpsor.
"I will put everything on the line for my Trabzonspor, I am ready to give my all to my club," Zengin told reports at the event.
Zengin was closely linked with a move to Fenerbahçe after a contract payment dispute with Eskişehirspor. The skilful winger recently stated that he would prefer to join Fenerbahce and underlined that he would not be joining Trabzonspor.
"I have not met or spoken with anybody from Trabzonspor," Zengin said to the Turkish newspaper the Hürriyet last week.
"I have no intention of going to to Trabzonspor, whether they release a statement to the stock exchange or release a statement to NASA, it wont make a any difference."
The 29-year-old has scored four goals in 16 appearances for Eskisehirspor this season.
Zengin was born in Sweden but is eligible to play as a domestic player due to being of Turkish origin.
The pacy winger has two goals in eight international caps for Sweden.