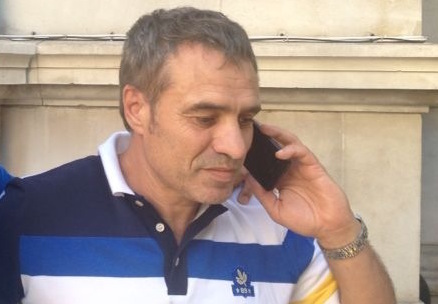 Ersun Yanal takes responsibility for Besiktas loss [divider]
Trabzonspor manager Ersun Yanal did not look elsewhere for reasons as to why his side lost 3-0 against Beşiktaş.
Yanal took responsibility for the loss and underlined that Trabzonspor must perform at a higher level.
"First of all I want to wish Pektemek a speedy recovery," Yanal said.
"The first and third goals were almost carbon copies of each over, we could not recover from conceding early and lost our rhythm. 
"We should have been focusing on Beşiktaş not the referee or some other excuses. 
"I do not want any excuses, if a player makes a mistake he must do everything he can to make it up to the team. 
"Now some of you are putting the win down to a player who should have got sent off not being shown a red card, well I do not want any excuses.
"We let Beşiktaş dominate the game, control possession and we made individual errors. 
"Now we are fallen further behind Beşiktaş and cannot slip up again, this was a wakeup call."
Trabzonspor dropped into 7th place on 18 points following the loss.