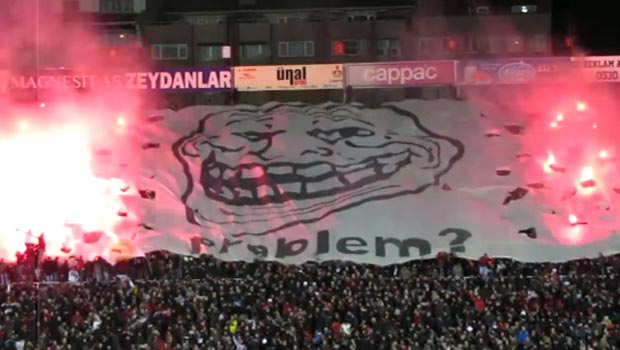 Eskişehirspor: 2 – 0 Mersin İdman Yurdu – EsEs win at home
[divider]
Eskisehirspor ahve recorded an important home victory against Mersin Idman Yurdu in the 24th week of the Turkish Super Lig.
Sezer Ozturk and Omer Sismanoglu found the back of the net for the home side. The away side Mersin have now lost three games in a row and will remian in seventh place.
Eskisehirspor have moved up to 13th place with 27 points in 24 games.
Stat: Atatürk
Hakemler: Hüseyin Göçek, Orkun Aktaş, Erdem Bayık
Eskişehirspor: Boffin, Kamil Çörekçi, Mustafa Yumlu, Diego, Ergün Teber, Toko, Causic, Kaan Kanak (.74 Özgür Çek) (.85 Serdar Özkan), Sezer Öztürk, Mori, Ömer Şişmanoğlu (Dk. 81 Emre Güral)
Mersin İdmanyurdu: Nihat Şahin, Serkan Yanık, Servet Çetin, Mitrovic, Vederson, Sadiku, Khalili, Güven Varol (.73 Efe Özarslan), Tita (.65 Sinan Kaloğlu), Nakoulma, Welliton (.46 Futacs)
Goals: .25 Sezer Öztürk, .34 Ömer Şişmanoğlu (Eskişehirspor)
Sarı kartlar: .16 Kamil Çörekçi (Eskişehirspor), .37 Serkan Yanık, .84 Efe Özarslan (Mersin İdmanyurdu)