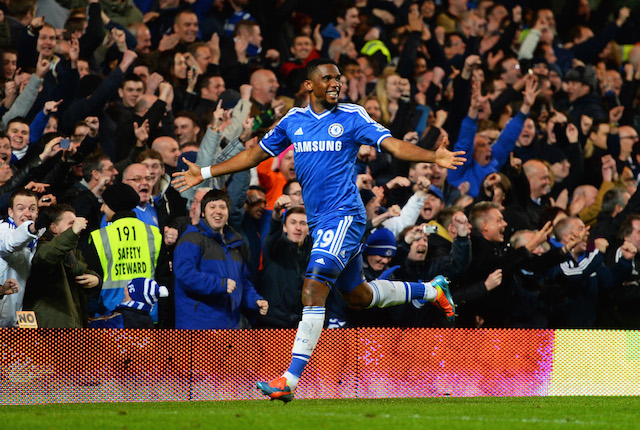 Antalyaspor striker Samuel Eto'o has revealed that he has made up with Chelsea boss Jose Mourinho following an altercation he had with the Portuguese manager during his time at the Blue.
The Cameroon international fell out with Mourinho when the Portuguese coach was caught on camera suggesting that Eto'o may be older than his official age.
"Jose was in the wrong but we spoke and resolved it," Eto'o told RMC.
"If I was to get bothered about everyone that criticises me I would be a very angry man but that is football people say things they later regret."
Eto'o played under the stewardship of Mourinho during his time at Chelsea before joining fellow Premier League side Everton.
The experienced striker then joined Sampdoria before making a transfer to Antalyaspor over the summer transfer window.
Eto'o has been on fire for Antalyaspor this season and already has seven goals as well as one assist in nine appearances for his new club this season.
The Scorpions are currently 8th in the league with 14 points after nine games this season and take on Akhisar next on Thursday 29 October.