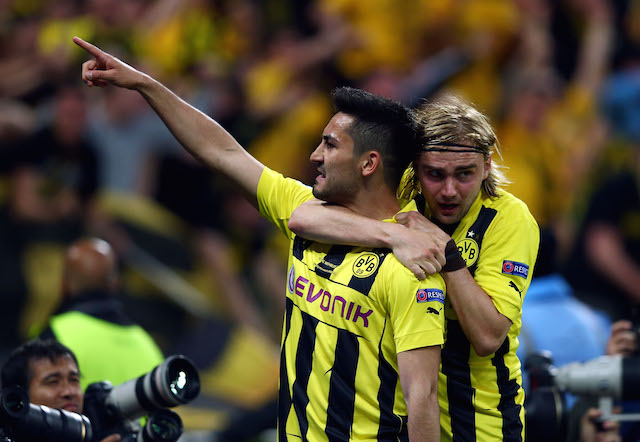 Manchester City's summer signing Ilkay Gundogan has stated that Zlatan Ibrahimovic knows Manchester City's new manager Pep Guadiola is the best manager he has worked with.
The former Sweden international has heavily criticised Guardiola in recent years and was critical of Guardiola in his autobiography released in 2013.
However, Gundogan has stated that even in his critical attacks, Ibrahimovic has admitted that Guardiola is the best manager in the world.
"Even the players who don't like him rate him and the best example is Ibrahimovic," Gundogan told The Guardian.
"I read in his book that he doesn't like him. But he says he is the best coach he ever worked with. This is really special to read, but he is being honest.
"It is the same thing I heard from the players at Bayern Munich. They told me the same – that he can improve everyone. That is what is possible."
Gundogan provided seven assists and scored three goals in 40 appearances for Borussia Dortmund in all competitions last season.
Gundogan missed out on this summers Euro 2016 due to his knee injury. Germany have advanced to the semi finals of Euro 2016 after recording a win over Italy on penalties. Joachim Low's side take on the hosts France in the semi-finals on Thursday evening.
See More
West Ham fans react to Van Persie being transfer listed on social media
Arsenal star Mesut Ozil has missed 4 of last 5 penalties