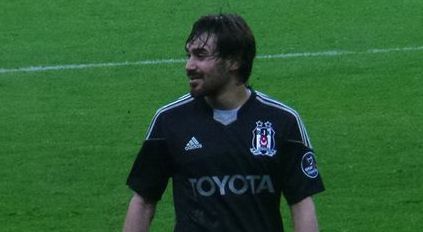 Everton & Southampton target Kavlak close to extending Besiktas deal [divider]
Beşiktaş midfielder Veli Kavlak revealed that he is happy at the club and wants to extend his contract.
"I have always wanted to stay at Beşiktaş, I have always said this," Kavlak told Beşiktaş magazine.
"I love this club, we are still in talks over extending my contract, god willing we will reach an agreement.
"I have had a great time here, my family advised me to make the move and I have gone from strength to strength here and believe we still have a lot more to achieve."
Kavlak will be able to enter direct talks with other club this month due to his contract set to expire at the end of the season.
The 26-year-old's agent Max Hagmayr recently confirmed that Southampton, Everton and Leicester City have expressed interest.
"Southampton, Everton and Leicester City are interested from England, they are keeping tabs and could made offers depending on the situation," Hagmayr said.
Kavlak joined Beşiktaş for £600,000 from Rapid Vienna in 2011.