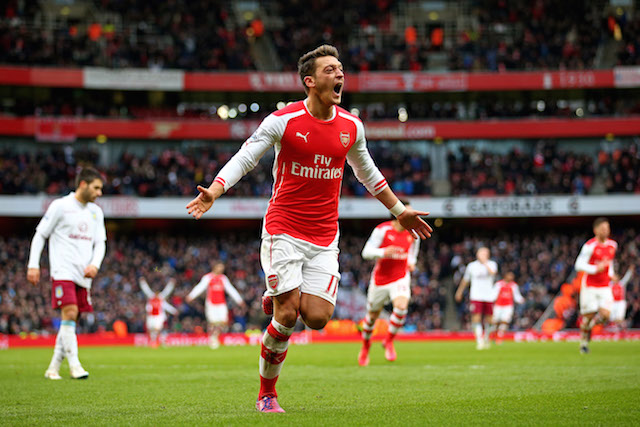 Everton's young star Ross Barkley has studied Mesut Ozil's online in order to improve his own game according to the Daily Mail.
The 21-year-old has also studied Santi Cazorla, Paul Gascoigne, Mesut Ozil, Paul Scholes and Zinedine Zidane. Barkley has scored seven goals and provided six assists in 18 games this season.
Ozil has been in impressive form of late having scored goals against Bayern Munich and Manchester United. the 27-year-old also scored in Arsenal's 1-1 draw with Norwich on Sunday.
Arsenal looked set to record a comfortable victory over Norwich in the Premier League on Sunday however, the Canaries managed to level the score before the break.
The Gunners side were unable to to find the winning goal meaning they were unable to capitalise on Manchester United's draw with Leicester City.
Arsenal host Sunderland at the Emirates Stadium next weekend in the Premier League.
See More
Four reasons why Liverpool star Emre Can will succeed under Jurgen Klopp
Mesut Ozil is the reason Arsenal are top of the table says Thierry Henry