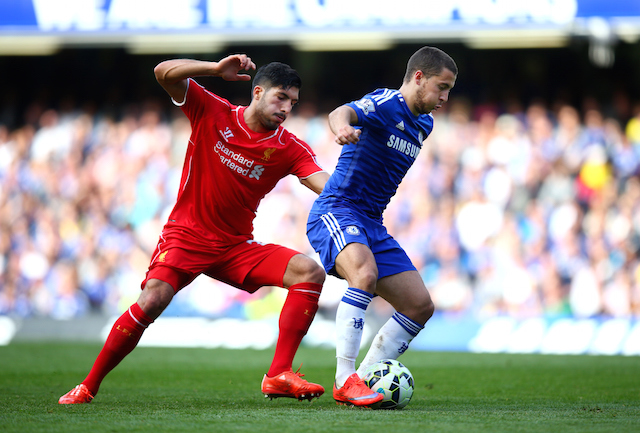 Liverpool legend Mark Lawrenson has revealed that Everton striker Romelu Lukaku should target one of either Emre Can, Martin Skrtel or Mamadou Sakho in the Reds defence.
In his column for the Liverpool Echo Lawreson wrote: "If you are Romelu Lukaku, you'll pick one of Mamadou Sakho, Martin Skrtel or Emre Can and just target them.
For the other two players – more a problem for the less tactically-adaptable Sakho and Skrtel then Can – the issue is then were to play."
Can is expected to be deployed in the Reds three-back as Brendan Rodgers reverts to the system that he had most successful with last season.
The 21-year-old defender-come-midfield has played most of the season as a midfielder but Rodgers has recently used him in a defensive role and Germany national team head coach Joachim Low used Can as a full-back.
Can has been one of Rodgers most trusted players this season featuring regularly in the league and Europa League competitions. The Reds youngster is likely to start against Everton today in the Merseyside derby.
Everton have been in better form than their rivals of late but have only won once in their last 17 derby matches. The last time Liverpool lost at Goodison Park was back in 2010.
See More
It's tighter at the top in Turkey than you think
From the British Countryside to Fenerbahçe Fandom