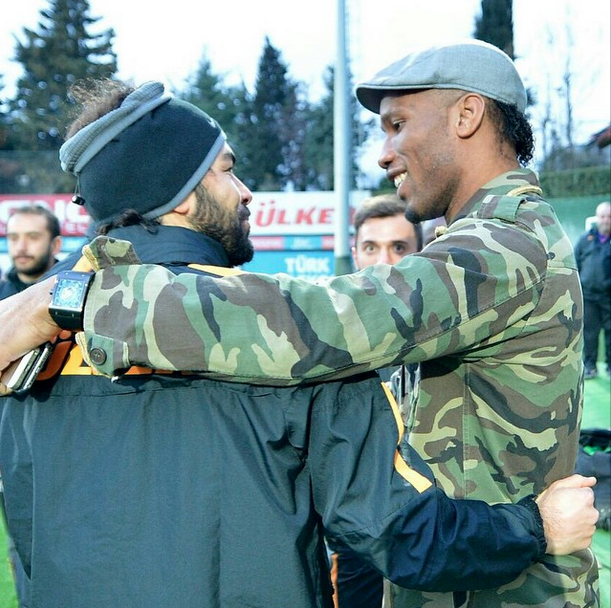 Former Galatasaray striker Didier Drogba scored against Arsenal in the MLS All Stars 2-1 defeat to take his tally against the North London based outfit to 16.
Drogba has an astonishing record against Arsenal having scored 16 times in his last 17 games – playing for Chelsea, Galatasaray and the MLS All Stars.
This guy knows how to score against @Arsenal, huh? #MLSAllStar https://t.co/Jesm9Ryxm2

— Major League Soccer (@MLS) July 29, 2016
Drogba did end up scoring against his former Chelsea teammate Petr Cech who is now Gunners keeper.
"I want to help my team to win games. And I always say that the goal that I score and then we lose, for me that doesn't count," Drogba was quoted as saying by ESPN after the game.
"For me it's for fun because I scored against Petr [Cech], but the result matters more than my goal or my own performance. It's a bit disappointing to have lost this game in the last minute."
Arsenal did however, see the funny side and shared the following tweet following the goal.
Him again 😕#ArsenalUSA 🔴 1-1 🔵 (45) https://t.co/K0iInnk6Sh

— Arsenal FC (@Arsenal) July 29, 2016
Drogba spent two seasons at Galatasaray and scored 20 goals in 53 games before joining Chelsea and then moving onto the MLS.
The Ivory Coast international won the Süper Lig, Turkish Cup and reached the quarter-final of the Champions League while at the Lions.
The former Chelsea star maintains close ties with Galatasaray and Turkey. Drogba is a brand ambassador for Turkish Airlines and has starred in several promotional campaigns for the global airline company in the past as well.