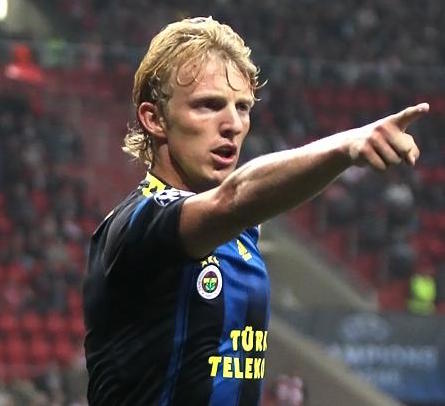 Fenerbahçe winger Dirk Kuyt revealed that he is still in shock following the armed attack on the team bus following the 5-1 win over Rizespor.
"My hands and legs are still shaking, I want to be strong for the team but I was shaken by the news, I had tears in the eyes when I found out," Kuyt told Fanatik.
See More
Fenerbahce News
Fenerbahce make loan bid for Palmeiras striker Henrique
Neymar: 'I support Fenerbahce because of Diego'
The Netherlands international missed the trip to Rize along with fellow ex Liverpool midfielder Raul Meireles due to injury.
Kuyt and Meireles took part in the Liverpool FC All-Star charity game coverage last week.
The team bus was attacked along the Sürmene-Araklı Highway by a vehicle travelling on the other side of the road heading in the opposite direction.
Driver Ufuk Kıran was injured when the unknown assailant shot at the bus with a rifle.
Fenerbahçe chief of security Serdal Kılıç managed to press the brakes to prevent the bus from careening over the side of the bridge into the sea.
The Fenerbahçe players and staff were unharmed in the attack and the driver is now reported to be in a stable condition.