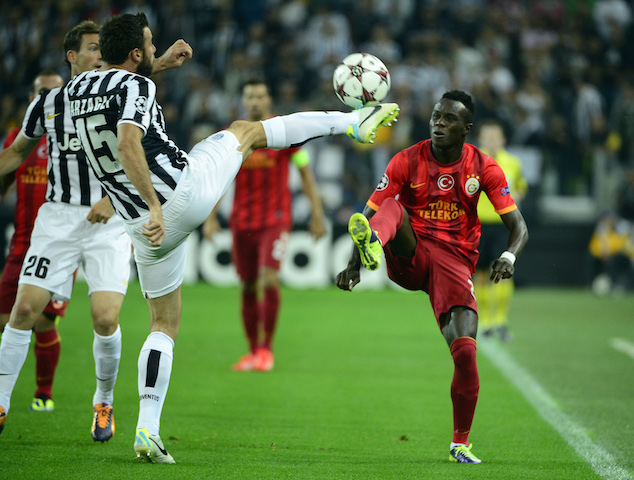 Galatasaray lose 5-2 against Manchester United in the Ullevi stadium in Sweden yesterday but it was not all doom and gloom.
Bruma in particular stood out and scored a stunning goal to put Galatasaray 2-1 ahead going into the half time break.
We took a look at how fans reacted to Bruma's display and goal on social media after the game.
https://twitter.com/Turkish_Futbol/status/759695826151104512
Bruma has now scored six times in his last five appearances for Galatasaray over the pre-season. The 21-year-old has been linked with a few clubs over the summer and is reported to have a €10 million asking price.
Bruma has been absolutely 🔥 pre-season. Surely somebody will stump up the reported €10m that Galatasaray are after pre-deadline

— Andy Brassell (@andybrassell) July 30, 2016
Bruma was tipped as the next big thing when he joined Galatasaray from Sporting Lisbon but it never quite worked out for him – until now perhaps?
https://twitter.com/DareToWilsh/status/759703081026068484
Jose Mourinho looked pretty shocked when Bruma put Galatasaray ahead going into the half time break.
United did however, fire back scored four times in the second half for a convincing victory.
https://twitter.com/Onefootball/status/759453324676587520
More Mou jokes following Bruma's lovely strike.
Galatasaray take the lead against United as Bruma fires home. Not going according to plan for Jose. pic.twitter.com/zpyCcEHbcJ

— FTS Football (@FromTStands) July 30, 2016
Is form during the pre-season important?
Zlatan goal: United are as good as champions
Sinan goal: It was offside anyway
Bruma goal: Pre-season means nothing

— Jonny Singer (@Jonny_Singer) July 30, 2016
Bruma had a field day against the United defence in the first half.
Bruma has just mugged off the United defence

— Chris (@Studgeology) July 30, 2016
Bruma was singled out as being the player to keep an eye on going into the game and he did not disappoint.
2-1 Galatasaray. Cracking goal from Bruma, 6 in 5 games for him now! @Ataqoz singled him out as the danger man.

— United Peoples TV (@UnitedPeoplesTV) July 30, 2016
Bruma still has more than enough time to live up to his wonder-kid status.
Bruma scored again yesterday. Still only 21 and in time to build the stellar career we all hoped he'd have. https://t.co/6O7DnJWIdM

— Tom Kundert (@PortuGoal1) July 31, 2016