Arsenal suffered a 3-4 defeat against Liverpool at the Emirates in what was their second home defeat to the Reds in their last 21 encounters.
Gunners boss Arsene Wenger left star players Olivier Giroud and Laurent Koscielny out of the provisional squad but Mesut Ozil was included.
Ozil did not however, make the match day squad and we took a look at how fans reacted on social media to his omission and the impact the Wenger's decision had on the team.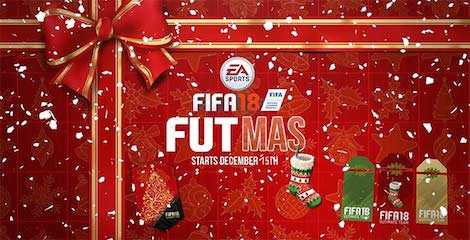 The other Germany intentional of Turkish origin Emre Can did make the team for Liverpool despite also having Euro 2016 duty over the summer.
Why is Can in the liverpool squad and Ozil isnt in the arsenal squad?

— . (@TKGiveaways) August 14, 2016
There was quite a lot of sympathy felt for Ozil and Alexis Sanchez having to play alongside the rest of the Arsenal team.
I rilli feel for Alexis Sanchez and Mesut Ozil……..two world class players playing for an average team.

— Pappalardo. (@Saleemwalee) August 14, 2016
Some fans even revealed they would be understanding if Ozil decided to leave.
If Mesut Ozil just submitted his transfer request I wouldn't blame him

— Travis Waldron (@Travis_Waldron) August 14, 2016
Real Madrid are reported to be interested in bringing back the assist king.
I support Mesut Ozil FC. Pls come and get him @realmadrid ? pic.twitter.com/th2Fs76Bag

— Ilyas (@ilyxd11) August 14, 2016
Ouch!
He's Arsene Wengers man, he's injured again, we've got Mesut Ozil 😂😂😂😂😂😂😂😂😂😂

— Jerry Cooney (@cooneyjerry23) August 14, 2016
The Gunners could really have done with Ozil but if he was unfit I guess you can't really blame Wenger.
Mesut Ozil's phone will be ringing off the hook after that performance #AFCvLFChttps://t.co/FolCiSI1Ru pic.twitter.com/Yxp75AGnNB

— Telegraph Football (@TeleFootball) August 14, 2016
As they say… every cloud has a silver lining.
Upside, last time they were hammered this bad on the opening day they bought Mesut Ozil two weeks later 😂 #Arsenal

— Andrew (@AGRMoore) August 14, 2016
Wenger may just be tempted into make an Ozil-esque signing after that display.
Last time this happened we saw Mesut Ozil come in. That's the only light I see at the end of the tunnel

— Matt aka Gimli (@GoonerGimli) August 14, 2016
This is what Stan Collymore had to say… Ozil to London rivals Chelea? surely not? surely…
Stan Collymore: 'Antonio Conte should sign Arsenal's Mesut Ozil to replace Cesc Fabregas at Chelsea'. #CFC pic.twitter.com/kp9CWTCKDB

— Absolute Chelsea (@AbsoluteChelsea) August 14, 2016