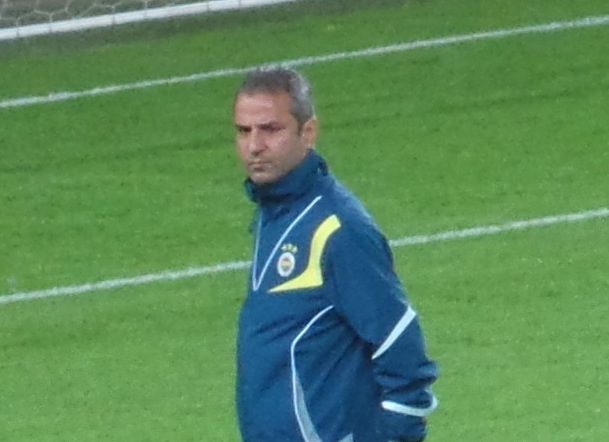 Fenerbahçe boss İsmail Kartal  forgives Caner Erkin [divider]
Fenerbahçe manager İsmail Kartal has forgiven Caner Erkin for his outburst after being substituted in the first-half against Bursaspor.
"Caner is one of the 24 players in the squad," Kartal said.
"He is a part of this team but he is a young player who can get caught up in the atmosphere of high pressure games like this.
"I am his older brother, I am like his father, what he did was just in the heat of the moment, we are a unified team and I know Caner well, there is no problem between us.
"I do not know what he exactly said but we will sort it out within our family."
Erkin vowed to never play for the Yellow Canaries again after manager İsmail Kartal replaced him with Hasan Ali Kaldırım just 34 minutes into the game.
The Turkish international apologised for his actions after the game saying he just got caught up in the heat of the moment.