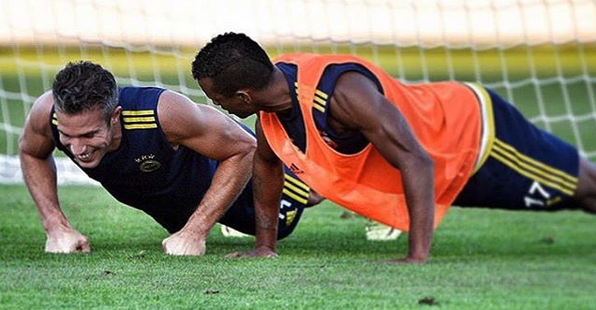 Fenerbahce take on Galatasaray in the Turkish Cup final hoping to end the season with a trophy over their arch rivals.
Robin van Persie and Luis Nani are expected to start and will win their first trophy since leaving Manchester United should Fenerbahce win today.
United also finished the season with a trophy lifting the FA Cup against Crystal Palace at Wembley last week.
Fenerbahce finished the league as runners-up to Besiktas but unlike United will be playing in the Champions League next season.
Galatasaray and Fenerbahce have met four times in the Turkish Cup final and the Lions have won all four previous encounters.
The two rivals last met in a cup final back in 2005 – Galatasaray won the game 5-1.
GALATASARAY-FENERBAHÇE
Stadium:Antalya
Referee: Mete Kalkavan
Kick-Off: 21.15 (Local Time)
Galatasaray: Muslera, Linnes, Denayer, Hakan, Carole, Sabri, Selçuk, Emre, Sneijder, Sinan, Podolski
Manager: J. Olde Riekerink
Fenerbahce: Fabiano, Şener, Ba, Kjaer, Hasan Ali, Mehmet Topal, Josef, Alper, Volkan, Nani, van Persie
Manager: Vitor Pereira