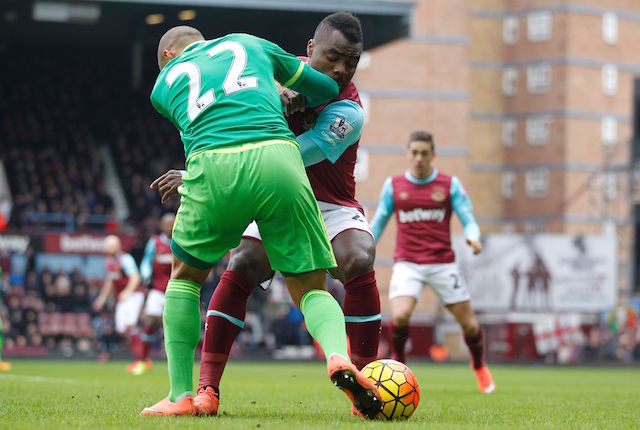 Fenerbahce striker Emmanuel Emenike has heaped praise on WEst United's fans during an in interview with True Africa.
The Nigeria international stated that Hammers fans are 'fantastic' and that they help motivate the players.
Emenike interestingly decided not to name mention Fenerbahce fans when citing fans he remembers fondly.
"It was always my ambition to play in the Premier League and I love it here," he told True Africa.
"The atmosphere at West Ham is good and the fans are fantastic. They love the little things you do for them on the pitch, and when you are down, they get behind to motivate you.
"I have not had that at many other clubs except perhaps at Spartak."
Emenike endured a turbulent spell at Fenerbahce and in one incident took off his shirt and walked off the field in protest during a Fenerbahce league game.
The 28-year-old is yet to score a single goal in the Premier League since joining West Ham in the winter transfer window. The Hammers have a buy-out option to sign Emenike at the end of the season.
See More
5 Facts about West Ham signing Emmanuel Emenike
West Ham striker needs fans support to thrive says ex Fenerbahce boss