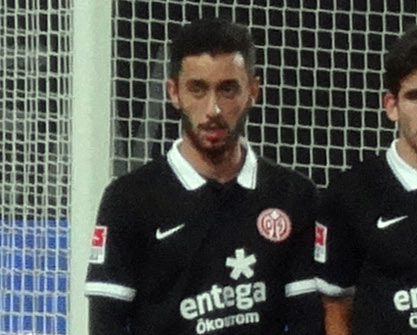 Fenerbahce target Mainz midfielder Yunus Mallı
[divider]
Fenerbahce have set their sights on Mainz's 22-year-old midfielder Yunus Malli.
The Istanbul Giants board member Hasan Çetinkaya has been in Germany and is reportedly in talks with Maniz over the Germany U21 international.
Çetinkaya has also held talks with Malli's older brother and agent Ilhan Malli.
Fenerbahce have offered Mainz €500,000 for Malli, who's contract with the Bundesliga club expires in July.
The Turkish Super League champions have also prepared a four year deal at €1 million per season for the young midfielder. Malli currently ears €300,000 per month at the Bundesliga club.
The 22-year-old has 30 caps for Germany at youth level, including eight for Germany U21. He made his U21 debut on 11 November 2013, playing the second half in a win against Montenegro.
Mallı has made 17 appearances for Mainz this season.