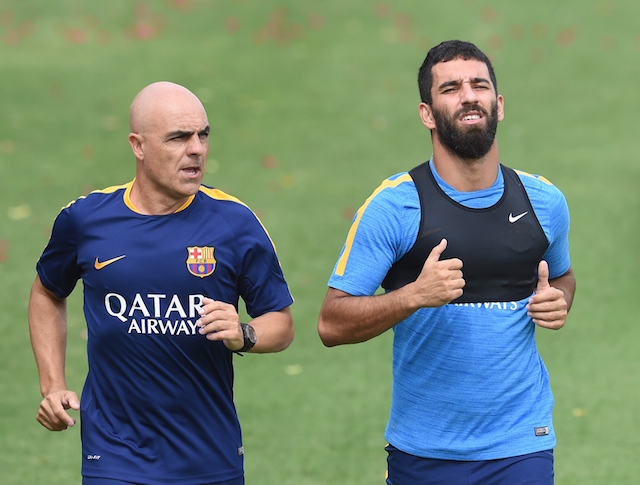 FIFA have forbidden Barcelona from registering Arda Turan immediately despite the La Liga champions appeals according to Sport.
The report claims that FIFA have clearly expressed that any move by the Spanish football federation the RFEF to register Turan will conflict with the FIFA guidelines regarding registration of players out of transfer windows.
Barcelona will hold a meeting with the RFEF discussing the possibility of appealing the decision to CAS.
The reigning Champions League title holders signed Turan on a five-year deal from Atletico Madrid over the summer transfer window but have been unable to register the bearded winger due to the FIFA transfer ban that was in place.
Barcelona will be able to register Turan and any other players they sign over the next transfer window which opens in January but the club had hoped to replace the registration of Rafinha who sustained a long term injury with the Turkish international.
The club recently released a statement calling for FIFA to state whether they will permit or deny the reigning La Liga champions to register their summer signing.
The statement read: "FC Barcelona has therefore reiterated to football's international body the need for precision in their response — be that an affirmative or a negative —  because it was never FC Barcelona's intention to request a legal opinion. 
What FC Barcelona requested was authorisation or, if negative, an appropriate a denial. The latter would then allow the club to take the case to the CAS because the registration of players ban has already been completed in its entirety by the club.
The RFEF's rules suggest, therefore, that a player can be registered."
See More
It's tighter at the top in Turkey than you think
From the British Countryside to Fenerbahçe Fandom