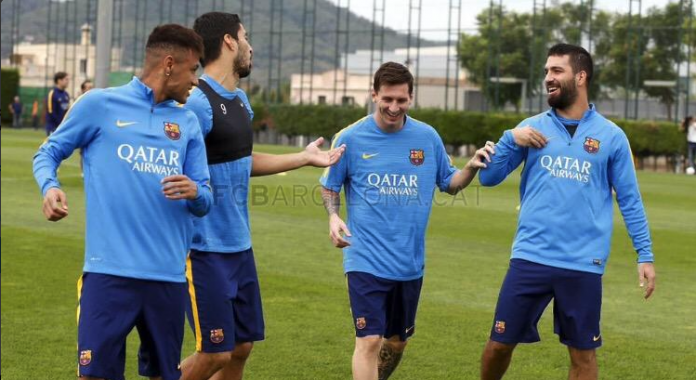 FIFA have rejected Barcelona's request to register Arda Turan in place of the injured Rafinha according to the Spanish newspaper Marca.
Marca state that FIFA have rulled out the chance of allowing Barcelona to register Turan.
The reigning La Liga champions signed Turan on a £24 million transfer from Atletico Madrid over the summer but are unable to register the bearded winger until January 4 2016 due to the FIFA transfer ban currently in place.
Barcelona are allowed to sign players but are unable to register them until the turn of the year however, with Rafinha expected to be out for months with a long term injury after suffering a torn cruciate ligament there is a chance the Champions League title holders wanted to replace him with Turan.
Turan's agent Ahmet Bulut stated that he was not optimistic regarding Turan making an early debut for Barcelona.
"Arda is happy with the thought of playing before January, but he knows it's not easy to get FIFA's permission," Bulut was quoted as saying by Four Four Two yesterday.
"We're not optimistic. Hopefully they'll say yes, but we're realistic and we already have it in our minds that he won't play before January.
See More
Arsenal boss Arsene Wenger is happy with Mesut Ozil says agent
Man Utd legend David Beckham is Barcelona star Arda Turan's role model