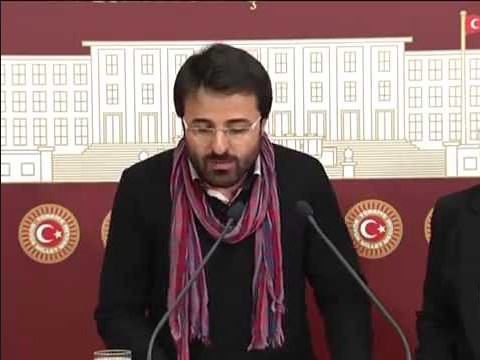 Turkish referee Halil İbrahim Dinçdağ hit the headlines when he became the countries first openly gay referee in 2009.
Dinçdağ took a report of exemption from military service due to his sexual orientation but was not allowed to return to his job as a referee as the Turkish Football Federation (TFF) refused to renew his licence to officiate games.
The official reason given for dismissing Dinçdağ from the TFF was according to the Sabah: "Those who do not complete their national military service due to "diseases" cannot be a referee."
The military recorded his dismissal from the military being on grounds of having a 'psychological disorder' and he subsequently lost his job as a referee which had been his profession for the previous 13 years.
The former referee's sexuality soon went public and in addition to losing his job as a referee Dinçdağ also lost his role as a radio presenter and faced further discrimination making it difficult to find employment.
Dinçdağ filed a lawsuit against the TFF arguing that homosexuality is not a disease and that he had been discriminated against on the basis of his sexuality which violates the constitution.
In what turned out to be a landmark case for the LGBT movement in Turkey Dinçdağ won the lawsuit and an Istanbul court ruled that the TFF must pay £5,330 for material and moral indemnities respectively.
Dinçdağ's lawyer Fırat Söyle told reporters that the ruling was a victory for his client and the battle against homophobia but also underlined that they would appeal the compensation awarded as it was below the £25,500 they had initially requested.
"This is a victory in struggle against homophobia in football and LGBT movement in Turkey," he said.
Homosexuality has been a legal act in Turkey since it was founded in 1923 and was prior to that it was first legalised during the Ottoman Empire in 1858.
See More
7 Barcelona players to have worn the No 7 shirt – The Magnificent 7
Three reasons Arda Turan could be a success at Barcelona