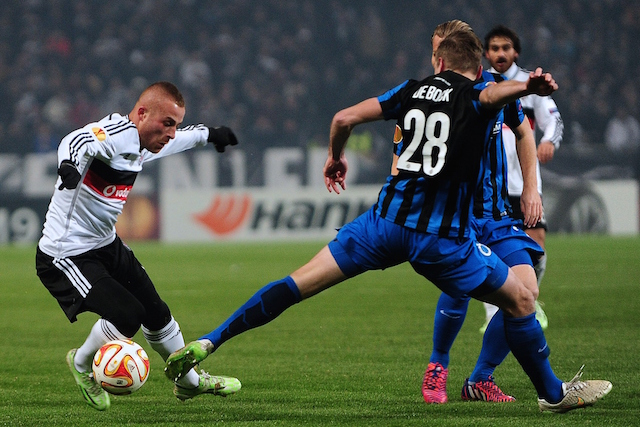 Follow Turkish Teams Abroad With The Ultimate Guide To Football Away Days
Following the progress of Besiktas and Fenerbahce in this season's Champions League? Get hold of a great new guide to European football away days to help you plan your trip properly.
Off to enjoy some Champions League or Europa League action this season? Find out all you need to know about European football grounds and the best things to see, do, eat and drink in the finest European cities with this great new resource from travel experts Expedia.
If your football team of choice are involved in the highs and lows of Champion's League or Europa League football this season and you want to hit the road and show your support in person, or if you and your pals are off on a football away day or weekend break, then you'll love Expedia's guide to European away grounds.
The Fan's Guide To European Away Games is an interactive resource designed to give you the lowdown on a city and football stadium you've never have been to before. European football trips tend to be pretty short, and one thing that annoys many fans is the feeling they didn't quite get the best out of the city they visited.
Expedia's guide works like this: let's say your team is up against Bayern Munich at the Allianz Arena in Munich. Well, simply find the stadium on the interactive map and voila – Expedia's guide tells you everything you need to know – from how to get to the stadium to post-match things to do and hotels to rest up in after the big game.
Think of it as a one-stop-shop for the travelling football fan. If you're new to following Champion's League action, we think you'll find this handy resource vital in helping you get to stadiums and get the best out of the city you're visiting.
Check out the guide and start planning your Champions League trip!