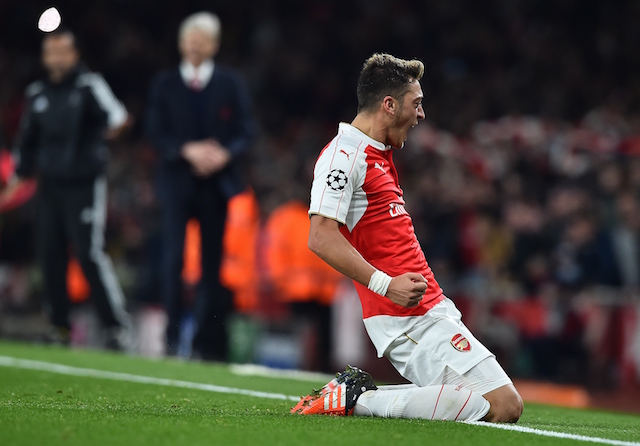 The former Arsenal defender Martin Keown has admitted that Mesut Ozil could leave Arsenal.
Keown has urged Arsene Wenger to invest heavily in new players for next season, if the Gunners are to keep hold Ozil.
"I think he'll be active in the transfer market. It'll be a lot easier to sign Alexis Sanchez and Mesut Ozil to new deals if the team is being supplemented with top talent.
"Arsenal have stopped bleeding players, but it could happen again if Arsene doesn't recruit well now" Keown told the Daily Mail.
The Times newspaper have also reported that Arsenal are facing a battle to convince their star playmaker Ozil to sign a contract extension.
The report states that the Germany international whats assurances that the club will challenge for silverware next season.
The Times goes onto state that Arsenal are willing to give Ozil a new five-year deals with a significant pay-rise.
The Gunners have moved back into third place in the Premier League following their win over West Brom. The north London based side take on relegation battlers Sunderland this weekend.
See More
3 things we learned about Mesut Ozil after Arsenal win over Everton
Arsenal boss wants Mesut Ozil to score goals like Thierry Henry