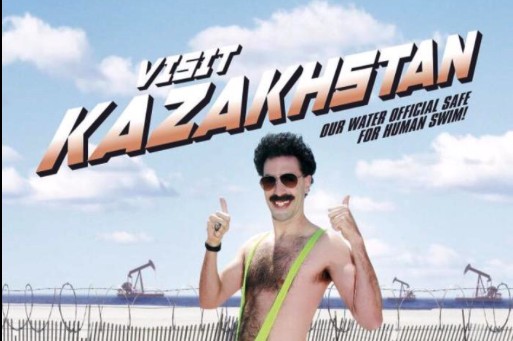 Galatasaray striker Lukas Podolski has caused quite a stir in Kazakhstan following his Borat joke ahead of the Lions Champions League clash against Astana.
Podolski is renowned for his addiction to social media and has to be up there with the most active twitter using footballers but his latest joke did not go down very well in Kazakhstan.
The World Cup winner has managed to become public enemy number one after sharing the following tweet:
Can't wait… pic.twitter.com/rfYJ8Acl2m

— Lukas-Podolski.com (@Podolski10) August 27, 2015
Astana Zhastary ultra group leader Enver Nurpeisov told Turkish newspaper Radikal: "Whenever Podolski gets the ball we will boo him and make it very clear what we think about his idiotic jokes."
Podolski has not been seen on social media for two days which is the twitter equivalent of a decade for the Germany international. Whether he is keeping a low profile or just concentrating on the game we simply do not know.
The experienced striker did however, score his third game of the season in the Lions 2-1 win over Gaizantepspor on the weekend and is expected to start today.