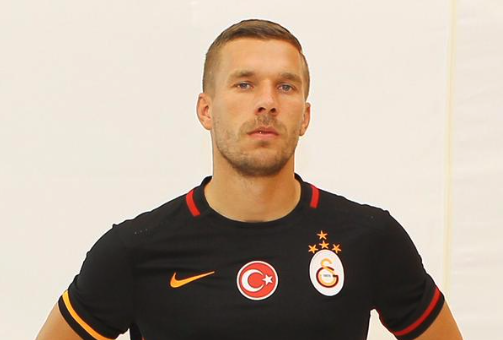 Galatasaray striker Lukas Podolski slammed the Turkish media for claiming he had a fight with teammate Burak Yılmaz.
Podolski was reported to have had a rift with the Turkish international however, he took dismissed these claims via his Twitter account.
The Germany international underlined that he was annoyed with losing the game but that it had nothing to do with Yılmaz.
Podolski also shared an image with Yılmaz's arm around him in his Tweet.
Burak and Poldi… Don't listen do the papers its bullshit !!! I was angry about losing the training game. That's all pic.twitter.com/hjJJytlsuY

— Lukas-Podolski.com (@Podolski10) July 23, 2015
The World Cup winner also shared a message in Turkish explaining in detail what exactly happened in training today.
The 30-year-old striker stated that Yılmaz has been one of his closest friends.
— Lukas-Podolski.com (@Podolski10) July 23, 2015
Podolski also made the headlines yesterday for scoring his first goal in the 2-1 win over Celta Vigo and giving Gustavo Cabral a cheeky slap.
The former Arsenal man had an altercation with Cabral which was followed by a slap on the cheek. Luckily for the Germany international the Celta Vigo player did not make a big deal of it.
See More
Arsenal star Ozil predicts more Turkish players to join Premier League: Five potential candidates
Three Man Utd players who could join Van Persie & Nani in Turkey