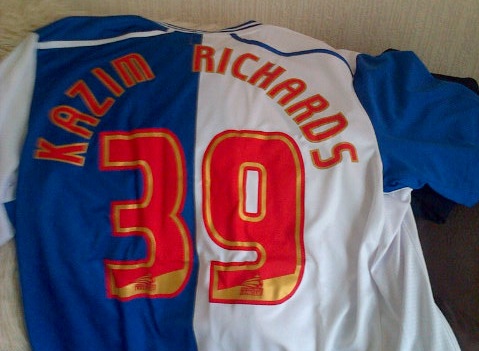 Bursaspor forward Colin Kazim Richards has signed a two-year deal with Feyenoord according to clubs official website.
Richards has signed a two-year deal for an undisclosed fee and his wages have not yet been revealed.
The former Arsenal youth has been in impressive form on loan at the Dutch giants this season.
Richards was moved from Arsenal to Bury where he was signed as part of a Coco-Cola sponsored transfer to Brighton aged 18.
The move earned him the nickname, the Coca-Cola kid.
See More:
Kazim goal unable to prevent PSV win
Bursaspor News
Arsene Wenger & Thierry Henry were also criticised – Kazim hits back at critics
Kazim Richards has scored 12 goals and provided eight assists in all competitions for Feyenoord this season.
The 28-year-old has enjoyed spells with Fenerbahce, Toulouse, Galatasaray, Olympiacos and Bursapor in the past.
The English born Turkish international has two goals in 35 appearances for the Turkish national team.
Kazim Richards stared in the Turkish national teams semi-final finish in the 2008 European Championships.