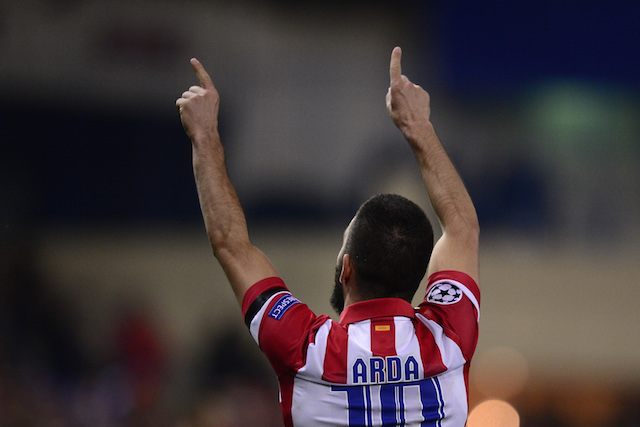 Barcelona forward Luis Suarez has heaped praise on his sides latest transfer Arda Turan.
The Uruguay international stated that the Turkish international is a talented player and that it is unfortunate that Arda has to wait until January to make his debut.
"Arda Turan and Aleix Vidal are players with a lot of talent and they showed that at their past clubs," Suarez told Barcelona FC.
"They have come to add their bit to the squad and it's a shame that they have to wait until January."
Turan joined Barcelona this summer on a five-year deal for €34 million earlier this month but will be unable to make his debut for the Catalan giants this year due to the transfer ban imposed on the club by FIFA.
The Turkish international was expected to feature in the pre-season but the transfer ban also applies to friendly games.
The former Galatasaray midfielder has returned to first-team training after recovering from a foot injury sustained earlier in the week.
Suarez provided 24 assists and scored 25 goals in his first season at Barcelona.
Turan provided six assists and scored three goals in 46 appearances for Atletico Madrid last season.
See More
Three little-known facts about Arda Turan
Five things to know about Arda Turan