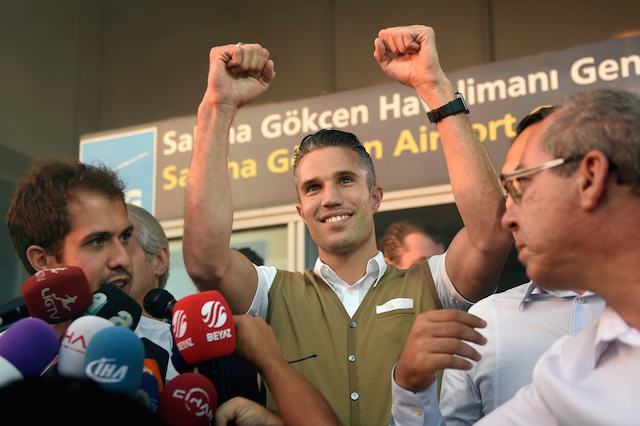 Feyenoord winger Dirk Kuyt revealed that Robin Van Persie will love Fenerbahçe and that the clubs fans will adore him.
Kuyt shared a post in both English and Turkish on Facebook praising Van Persie for making the move.
The statement read: "My friend, I'm very proud that I can finally congratulate you with your signing for Fenerbahce. Many times we spoke about this experience that you once want to live. One thing I know for sure, you will love Fenerbahce and Fenerbahce will love you. Good luck."
Kuyt parted ways with Fenerbahçe at the end of the season after spending three-years at the club winning the Süper Lig and Turkish Cup.
The former Netherlands international joined Fenerbahçe in 2012 from Liverpool. Kuyt scored a total of 71 goals in 285 matches for the Reds after signing for the club from Feyenoord in 2006.
As reported by Turkish-football.com's Emre Sarıgül and the Guardian's Jamie Jackson last Saturday Kuyt played a major role in Van Persie decision to make the move.
Van Persie joined Fenerbahçe from United on a three-year deal on Monday and underlined that his Netherlands national teammate Kuyt helped convince him to make the move.
"I have been playing with Dirk Kuyt for the last 10 years and we have spoke about his position at Fenerbahçe," Van Persie was quoted as saying by Turkish-football.com.
"He has always spoke very, very highly of this football club and everybody involved in it. If you look at the situation now it was very good of him, I have Turkish fans in Manchester and Holland and they gave me their insight about the club."
See More
Man Utd striker Robin van Persie undergoes Fenerbahce medical
Top Five goals Nani scored for Manchester United