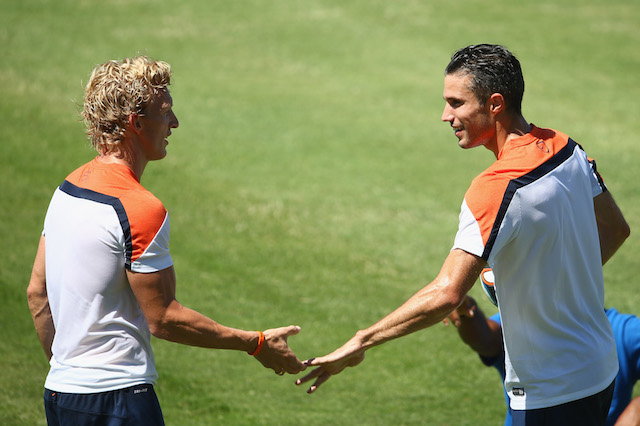 Former Liverpool star Dirk Kuyt has congratulated Robin Van Persie on his move to Fenerbahçe via his Twitter account.
The Yellow Canaries latest signing is pictured standing in-front of a Kuyt poster from his days as a Fenerbahçe player.
Congrats Robin, congrats Fenerbahce! http://t.co/L4sllh40AM pic.twitter.com/VHFfezGHFV

— Dirk Kuyt (@Kuyt) July 16, 2015
The former Netherlands international joined Liverpool from Feyenoord in 2006 and scored 71 goals in 285 matches for the Reds.
The 34-year-old played in the the 2006-07 Champions League final, was runner up in the 2008-09 Premier League title race and won the 2011-12 League Cup with Liverpool.
Kuyt joined Feyenoord from Fenerbahçe last season but enjoyed a three-season spell at the Yellow Canaries following his Liverpool transfer in 2012.
The experienced winger won the Süper Lig and Turkish Cup titles in Turkey and also helped guide Fenerbahçe to the Europa League semi-finals.
Van Persie revealed that former Kuyt played an important role in convincing him to join the Süper Lig outfit.
"I have been playing with Dirk Kuyt for the last 10 years and we have spoke about his position at Fenerbahçe," Van Persie was quoted as saying by Turkish-football.com.
"He has always spoke very, very highly of this football club and everybody involved in it. If you look at the situation now it was very good of him, I have Turkish fans in Manchester and Holland and they gave me their insight about the club."