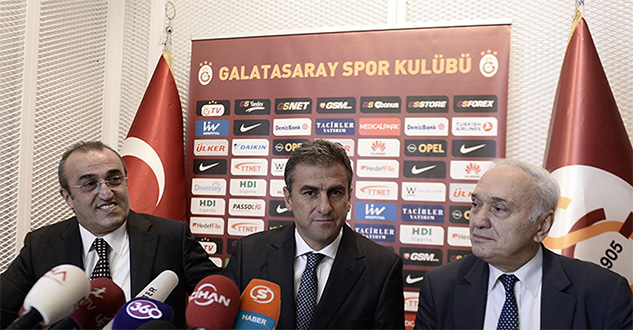 Galatasaray boss delighted with first derby win [divider]
Galatasaray manager Hamza Hamzaoğlu won his first Istanbul derby game 2-0 against Beşiktaş.
"We won a very tough derby game," Hamzaoğlu said.
"It was my first derby so it was an important learning curve and it was fantastic to win. 
"Our opponents are a very good team, they have been playing consistently well and have a good team. 
"We all knew it would be tough. 
"We setup to try and exploit their weaknesses and managed to do so."
Hamzaoğlu also revealed that Veli Kavlak getting sent off made it easier for Galatasaray to keep possession.
"Obviously Veli Kavlak getting sent off made our job easier, we were able to control possession and pass without having to worry about being intercepted as much. 
"We have the more experienced players as well and that showed yesterday. 
"A 2-0 scoreline against a side like Beşiktaş is an excellent result and I want to congratulate the boys for a job well done."
Galatasaray moved into third place on 35 points following the win, just one point behind league leaders Fenerbahçe.