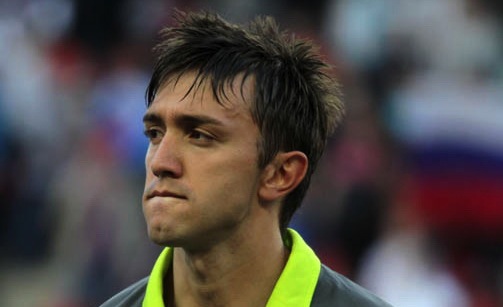 Galatasaray have been heavily criticised for their defending this season, the Lions conceded 19 goals in the Champions League group stages and have let in more goals than any other side in the top four.
The Lions have however, managed to keep six consecutive clean sheets in the league. The Istanbul giants recent run catapulted them into first place and just a whisker away from winning the league title for a 20th time.
Muslera has conceded 34 league goals this season, his worst record since joining the club from Lazio but the Uruguayan international has been instrumental in Galatasaray's recent run.
Galatasaray:
2014-15 – 34 goals conceded
2013-14 – 19 goals conceded
2012-13 – 17 goals conceded
2011-12 – 11 goals conceded
Lazio:
2010-11 – 10 goals conceded
2009-10 – 13 goals conceded
2008-09 – 17 goals conceded
2007-08 – 19 goals conceded
See More
Galatasaray News
Trabzonspor News
3 players Galatasaray are interested in signing in the summer transfer window
The Galatasaray defence has primarily been blamed for the goals conceded tally. An average of 13.9 shots per-game are take by opposition sides – the highest in the top five.
Muslera has averaged 3.1 saves per-game in the league and once again made a serious of important saves in the derby against Beşiktaş.
The Uruguayan international played an integral in the Lion's back-to-back title winning seasons – 2011-13 – and played an important role in Galatasaray reaching the Champions League quarter-finals last season