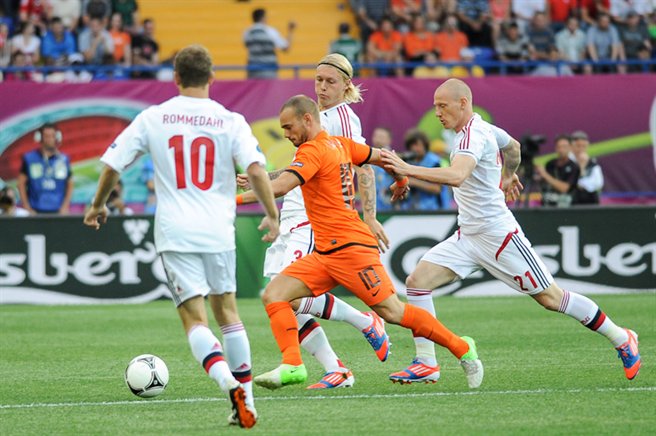 Galatasaray manager Hamza Hamzaoğlu has underlined that he does not have a problem with Wesley Sneijder.
"What I said about Sneijder in the World Cup has been taken totally out of context," Hamzaoğlu said.
"I was talking about Sneijder's interview where he criticised Turkish players passing ability and gave my opinion on the matter.
"Sneijder is a very important player, a vastly experienced and quality player. 
"We want all the foreign players here to be successful and will work together from now on.
"Perhaps my comments were a little over the top, I accept this, everybody has said things in the past they wish they had not.
"I will have a meeting with Sneijder, of course I have absolutely no problem with him."
Sneijder lead Galatasaray to Turkish Cup glory last season and played an important role in Galatasaray reaching the Champions League quarter-finals.
The Netherlands international has made one assist and three goals in 16 appearances for Galatasaray this season.