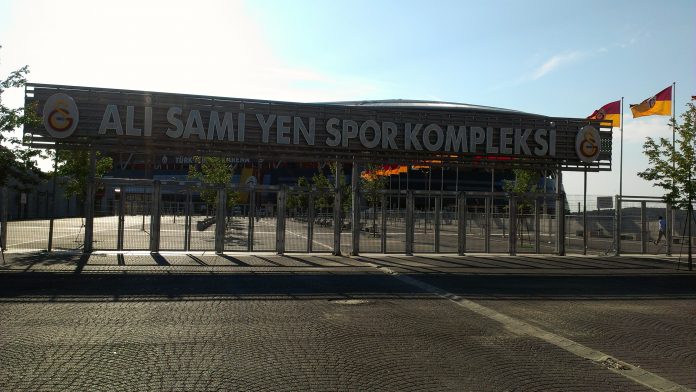 Galatasaray are the 21st richest club in the world according to the latest Deloitte money league findings for the 2014-15 season.
The Istanbul based club won the double last season and lifted the league title for a record 20th time becoming the first side in Turkey to wear the fourth star on their crest.
Galatasaray were also the sole representatives from the Super League in the Champions League this season earning the full amount from the revenue pool for Turkey.
The reigning champions dropped into the Europa League Round of 32 after finishing the Champions League group stages in third place.
The Lions made £122.6 million in revenues over the 2014-15 season but that did not stop the Istanbul giants getting into trouble with the Financial FairPlay committee.
Speaking at a press conference at the Türk Telekom Arena Özbek stated that the club exceeded UEFA's rule of maximum €30 million loss over three consecutive years by reporting €55, €38 and €74 million losses respectively in the 2011-12, 2012-13 and 2013-14 seasons.
Losses reached €100 million in 2014-15 but that figure was slashed to €55 million euros in 2015 under the stewardship of interim president Duygun Yarsuvat who brought in sweeping cuts leaving the club with total debt of €164 million.
Özbek said: "UEFA have warned us that we could face a 1+1 year ban from European competitions but a final decision has not been made. We will hold another meeting in February and argue our case after which the final verdict will be made."
The CFCB adjudicatory chamber will reach a final decision regarding Galatasaray's punishment for failing to meet FFP regulations by the end of February.
UEFA said in an official statement: "The Turkish club Galatasaray has failed to comply with the break-even requirement during the monitoring period assessed in the 2015-16 season. The CFCB [Club Financial Control Body] adjudicatory chamber will take a decision and communicate it by the end of February."