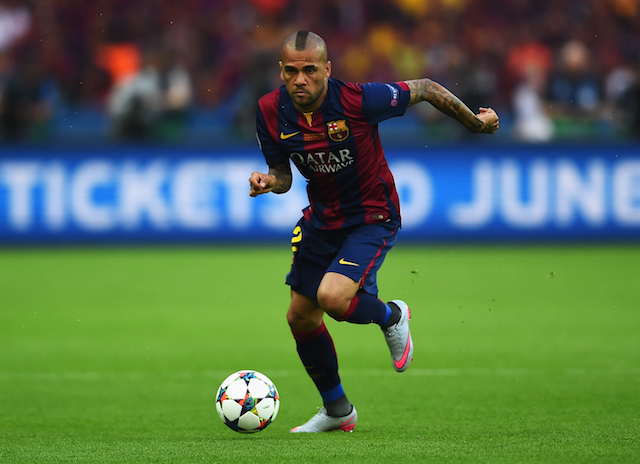 Galatasaray have made a €7 million offer for Barcelona right-back Dani Alves according to LigTV.
The €7 million fee includes the players yearly wages, signing on fee, sponsorships and bonuses. The report states that Alves has been offered a €3 million signing on fee and a €3.5 million per-season contract.
Galatasaray coach Cláudio Taffarel is understood to be heavily involved in negotiations with the Brazilian international.
The Istanbul giants will have competition from Manchester United who are reported to be close to signing the Barcelona star according to the Mirror.
Galatasaray manager Hamza Hamzaoğlu has stated that he is interested in Barcelona fullback Dani Alves.
"Dani Alves will come at a price but it is something we are interested in," Hamzaoğlu told TRT.
"He is a great player and would boost the image of the club but we would not want to disrupt the squad harmony in the process."
Galatasaray won the Süper Lig for the 20th time this season and became the first Turkish side to wear four stars on their shirt.
The Lion's will qualify directly for the Champions League group stages next season.