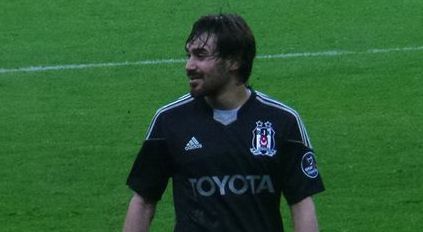 Galatasaray target Besiktas' stars
[divider]
Galatasaray are reportedly interested in making offers for some of Besiktas' players are are out of contract at the end of the season.
The Turkish sports website Maraton has reported that Galatasaray board member Abdurrahim Albayrak has met with a number of the six Besiktas players who will be out of contract come July 2015.
Cenk Gönen, Ersan Adem Gülüm, Tomas Sivok, Atiba Hutchinson, Veli Kavlak and Mustafa Pektemek's contracts run out at the end of this season.
Besiktas are in talks with all six players regarding contract extensions.
Fenerbahce have also targeted Veli Kavlak who has also been linked with Lazio and Everton in recent weeks.
Kavlak was born in Austria but is also a Turkish citizen through his parents.
The 25-year-old joined Beşiktaş for £600,000 from Rapid Vienna in 2011 and has seven goals and 14 assists in 122 appearances for the Black Eagles.