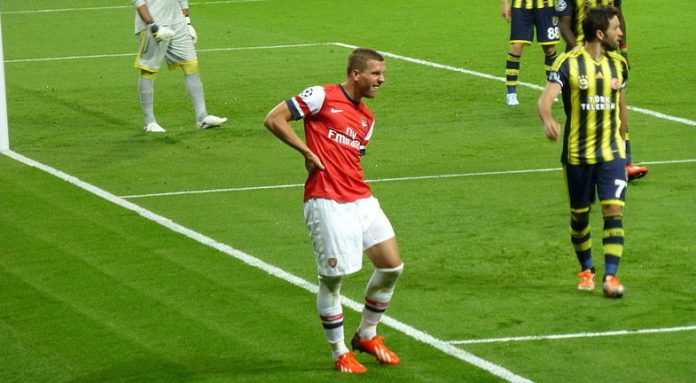 Lukas Podolski has voiced his discontent at the lack of first team opportunities he has received at Arsenal.
The German international has frequently been linked with a move to Galatasaray over the past year.
Speaking after Germany's 4-0 win over Gibraltar Podolski said, "I've spent the last four months making brief appearances, I've had to wrap myself up warm in my winter coat with my hat and scarf on to watch the others playing."
"I would rather show Arsenal what I am capable of, but this chance to show what I can do is not being given to me.
"I want to play football for many years to come so am I meant just to say everything's fine and sit my contract out?"
When asked whether he was looking for a move away from Arsenal in January the former Bayern striker said, "Anything is possible nowadays. You can't rule anything out."
Podolski has scored one goal in eight appearances for Arsenal this season.