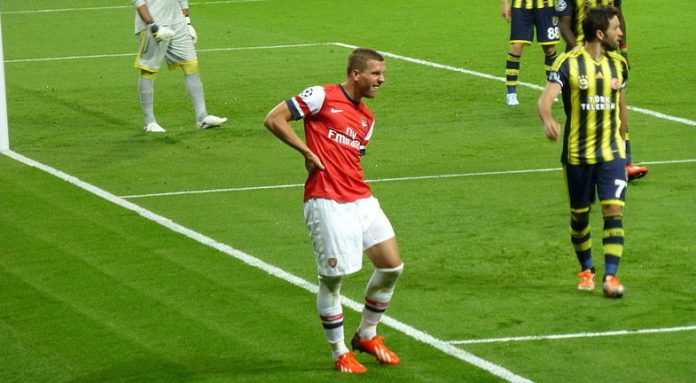 Arsenal striker Lukas Podolski revealed that he is keeping an open mind regarding his future and that he could leave on a permanent deal at the end of the season.
Podolski is currently on loan at Inter Milan but has struggled to hold down a regular place in the first-team.
"I could stay here [in Milan], go back to London or play elsewhere," Podolski told Sky Sport Italia.
"I cannot confirm anything now. I have a year of my contract with Arsenal left and I have talked to others, I'm open to everything.
"I always try to do more, I train hard and I always want to play but in the end the coach chooses the team. It is important to have goals, and ours is the Europa League.
"It's not easy when you arrive in a new league. I think I am settled now."
See More
Galatasaray News
Galatasaray set €7.5 million valuation on Alex Telles
Alex Telles – 'My goal is to make the Brazil national team
The World Cup winner has failed to impress at Inter and is expected to be placed on the transfer list following the end of his loan stay.
According to the Turkish newspaper AMK, Galatasaray will try to sign the German international again in the summer depending on the presidential elections.
Current president Duygun Yarsuvat will be resigning in May and replaced by either Turgay Kıran or Dursun Özbek.
Podolski has one goal in 15 Serie A appearances for Inter this season.