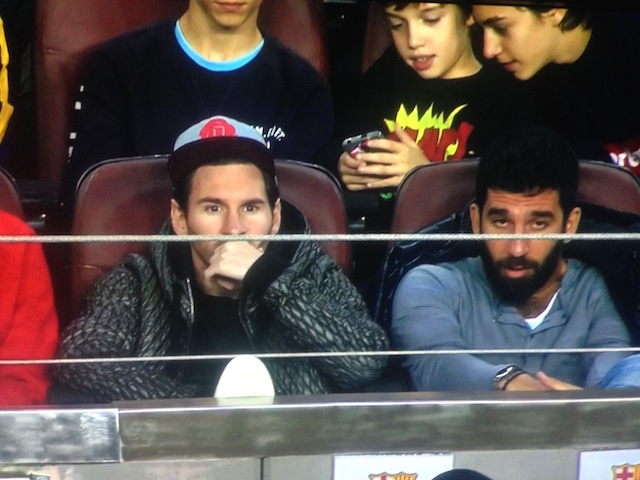 Galatasaray are set to compete with Arsenal and Borussia Dortmund for Arda Turan as Barcelona are set to cash in one year after signing the Turkish international.
Spanish newspaper Don Balon claim that all three sides trail the midfielder off the back of a disappointing half-season in Spain and a quiet European Championship.
Turan has failed to settle in at Camp Nou despite only being given half a season under Luis Enrique having been ineligible until January.
The 29-year-old failed to live up to expectations following his move from Atlético Madrid with some poor decision making and selfish play during his 18 La Liga matches (9 starts). Turan played 245 minutes at this summer's Euro 2016 but wasn't involved in either of Turkey's two goals as they were eliminated at the group stage.
Barcelona, perennial favourites for bookmakers in their league and European betting predictions, have notoriously high standards on and off the pitch with immense pressure on players and coaching staff. A player not pulling his weight is liable to be found, even though they may be successful elsewhere, as Yaya Toure and Alex Song have been in recent years.
Barcelona paid a transfer fee that could rise to €41 million for Arda Turan and now Don Balon are reported that he could be available for €27 million. Galatasaray have made the highest reported bid to date, but only as high as €20 million.
Premier League giants Arsenal are also listed to the midfielder despite having a wealth of options in the middle. Arda Turan could be used on the right wing should Arsène Wenger land the Barcelona player.
Borussia Dortmund have sold midfielders Henrikh Mkhitaryan and İlkay Gündoğan this summer and head coach Thomas Tuchel will be looking to bring in adequate replacements to ensure they are good enough for a top four finish and UEFA Champions League football.
Arda Turan was previously a success at Atlético Madrid for four seasons between 2011-15 which included winning La Liga in the 2013-14 season, reaching the Champions League final that same year. He won the Europa League in his first season at the Vicente Calderón.
The 93-time Turkish international originally established himself at Galatasaray between 2004-11 before making his big move to the Spanish capital. Now the CimBom face stiff competition from England and Germany to lure him back.
However, Turan's time in Madrid came to a sour end when he fell out with head coach Diego Simeone for a lack of workrate off the ball.