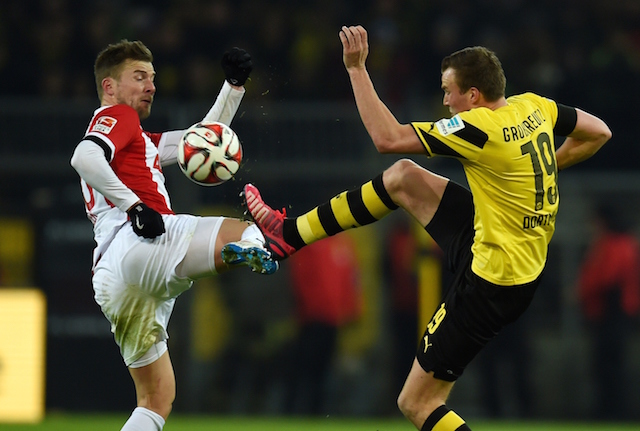 Galatasaray will make a decision regarding Kevin Grosskreutz' future this week according to TR Futbol.
The report stated that Galatasaray will meet with the Germany international's agent to discuss his future.
The Istanbul giants signed Grosskreutz from Dortmund last summer but were unable to register the 26-year-old after failing to send over the necessary paperwork to FIFA before the transfer deadline.
Grosskreutz will not be able to play for the Lions until January when the transfer window opens.
Liverpool were reported to have agreed personal terms with Grosskreutz according to the Turkish newspaper Takvim.
Klopp is keen on getting to know his current crop of players but stated that under the right circumstances a winter transfer could end up being a possibility.
"It's much more important to work with people and if you trust them they have to feel it – and not just for two days but for a longer time," Klopp was quoted as saying in the Telegraph.
"That's not how the world should run. If we have problems it's not with quality, it's maybe with concentration or other things. But we don't know if players we get will do it better. I'd give the advice to stay cool and see what happens.