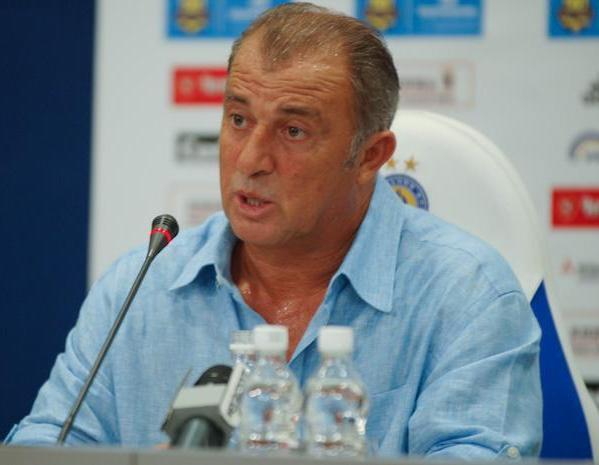 Galatasaray vice-president: 'Terim should worry more about the national team instead of others' [divider]
Galatasaray vice-president Hamdi Yasaman slammed Turkish national team coach Fatih Terim following his four hour conference regarding the problems of Turkish football.
See More:
Calhanoglu – 'I would play for Turkey if Terim calls me up
Calhanoglu – 'Fatih Terim will not explain why he dropped me
Terim – 'There are clubs run from coffee houses in Turkey
"Terim's conference was strange, instead of focusing on the national team he seemed to be pointing fingers at everyone else," Yasaman told Hurriyet.
"I mean Turkey is on the verge of failing to make it out of the group stages, we conceded three against Iceland, I really think he needs to investigate this instead of concerning himself with unrelated matters."
Turkey are currently in fourth place in Euro 2016 qualification Group A with four points after four games.
Terim was critical the state of Turkish football complaining about unprofessionalism at all levels and called for drastic change.
"There are teams that put on their kits at coffee houses and have showers at public baths because they don't have facilities," Terim said.
"Football in this country is, unfortunately, not moving in the right direction and we can observe this in all areas."