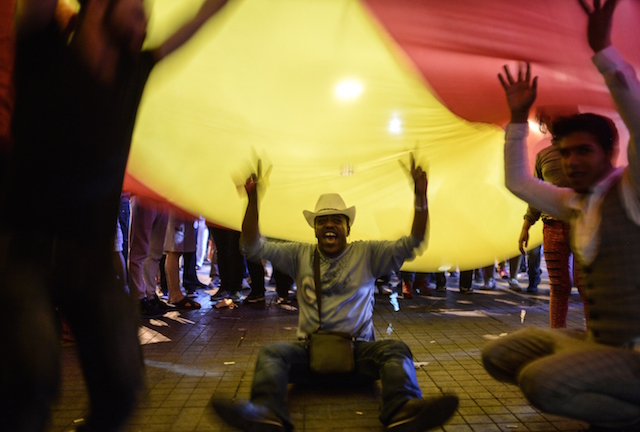 The Guardian 'Next Generation 2015: 50 of the best young talents in world football' list is out and happens to include a player from Turkey written by yours truly.
The Turkish entry for the best young players of the 1998 generation is Galatasaray youngster Ibrahim Demirbağ.
"In the mid-1990s Galatasaray's golden generation secured four straight Turkish Super League titles and won the Uefa Cup and European Super Cup. Almost half of the players were homegrown but the conveyor belt has stopped since then (with the exception of Arda Turan). That could be about to change, though, with the emergence of Ibrahim Demirbag, the undisputed pearl of the current Galatasaray youth set-up. The 16-year-old forward has featured predominantly in the No10 position and can play as a forward in a role similar to that of Thierry Henry. Several European clubs are keeping close tabs on a player who has 73 goals in 127 games at youth level and is regularly picked for Turkey's national team setup."
Last years entry Enes Ünal ended up making a high profile move to Manchester City for a £2 million fee. The Turkish international striker has since been loaned out to Belgium side Genk where he already has his first goal.
Time will tell whether Demirbağ will go onto be as successful but he will get the chance to prove himself in the UEFA Youth Champions League this season and is a regular in the Turkish national team youth setup.
See More
Three reasons Man Utd winger Nani could be a success at Fenerbahce
Arsenal star Ozil predicts more Turkish players to join Premier League: Five potential candidates