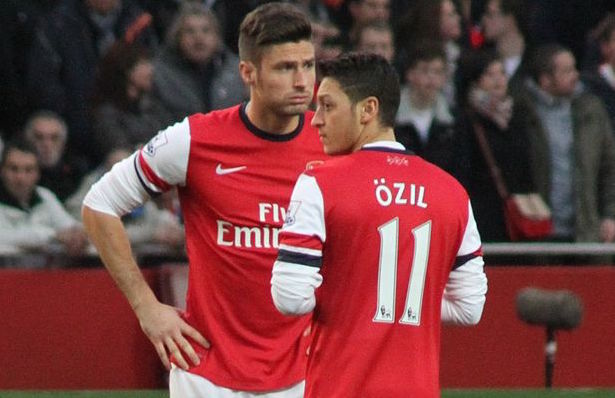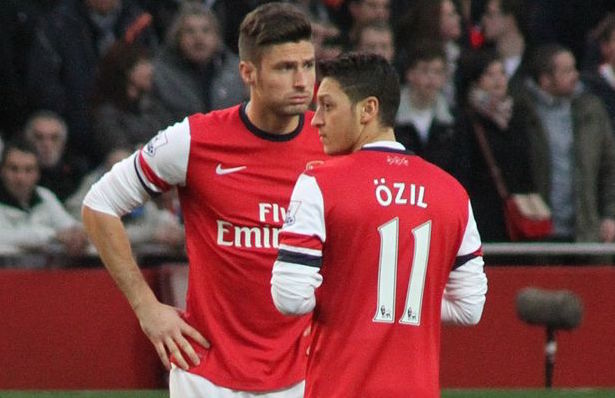 Gary Neville: Arsenal's Mesut Özil has scored just 2 goals in 22 'big' games since joining
[divider]
The former Manchester United right back  Gary Neville has criticised Arsenal's Mesut Özil for his performance in 'big'games.
Neville spoke about Arsenal's record signing in an interview with the Telegraph.
"Just like Di Maria, Özil was pushed out of Madrid and he has since struggled to be the game-changer that I believe a £42m player should be for Arsenal," Neville told the Telegraph.
"Although Arsenal fans often complain when I highlight Ozil's shortcomings, my response is that I generally see him in the bigger games against the top opponents and he has not delivered.
"In 22 games against Chelsea, United, City, Liverpool and Tottenham, plus Champions League appearances, he has scored just two goals."
See More:
Arsenal News
Turkish Football Abroad
Mesut Ozil reveals he has a sixth sense
Özil has five assists in his last six league games – one against Aston Villa, two against Leicester City and two against Everton.
Arsenal have also won in every league game the World Cup winner has provided an assist this season. Özil has the most assists in the Premier League this year. The World Cup winner actually has the third best minutes per assist rate in Premier League history.
The 26-year-old has a total of four goals and seven assists in 19 appearances for Arsenal this season.